Three Sisters Furnishings offers a large, diverse selection of unique products available at our store.
Select your area of interest to help find that perfect item you have been looking for.
Amish Furniture Galleries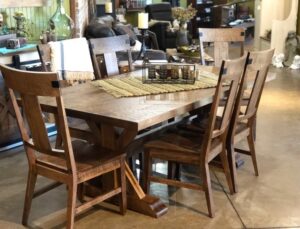 Dining
Living
Bedroom
Office
Children's
Miscellaneous Indoors
Patio Furniture & Outdoor Structures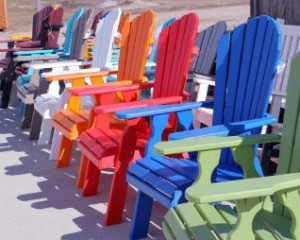 Tables
Seating
Sets
Nature/Garden
Outdoor Structures
Miscellaneous Outdoors
Home Decor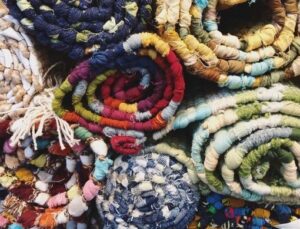 Rugs
Lamps
Wall Art
Accents
Pillows & Throws
Greens & Candles
Gifts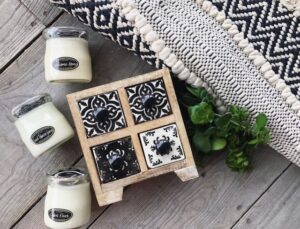 Spiritual
Minnesota Gifts
Soaps & Lotions
Scented Candles
Coffee Lover's Gifts
Wine Lover's Gifts
Cards & Stationary
Apparel & Accessories
Childrens Decor & Gifts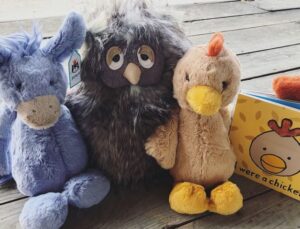 Books
Baby Gifts
Crafts & Activities
Apparel & Accessories
Toys & Stuffed Animals
Pantry, Meats, Cheeses… & More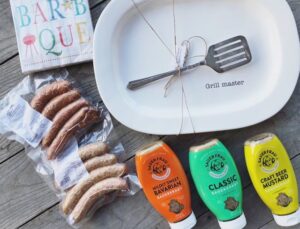 Coffee
Kitchen Needs
Gourmet Foods
Meats & Cheeses
Chocolate & Candies
---
Testimonials
"After searching other furniture stores for a quality dining room set, I knew I didn't have to look any further after coming to Three Sisters. Their quality of furniture and customer service was second to none."
– Lynn, South Haven, MN
"I am from the Twin Cities and spend my summer week-ends in the New London area. It is not a successful visit with out going to Three sisters. I have yet to leave without a purchase. Whenever I have a gift to give or a treat for myself, I know just the place to look. If you are looking for baby gifts, jewelry, candles , outdoor furniture or a few "do dads" this is the place for you. They have THE most beautiful Amish furniture, you won't be disappointed!! My trip to Three Sisters wouldn't be complete without my kids taking me through the Amish built cabins outside. Good luck leaving without finding a little something for yourself, I know I do every time !!!" A VERY satisfied customer,
– Julie
Three Sister's Furnishings is a treat to explore. Everyone of my visits has left me smiling with a new treasure. The offerings are endless. Whether you're looking for a unique gift idea or little something to spoil yourself with, you will not be disappointed. One of the highlights of coming "home" to visit my family is to check out what is new at Three Sisters.
I grew up about 2 miles from where Three Sisters is located and it certainly warms my heart to know that this business is thriving in the small community of New London. And now with the holidays around the corner you can certainly expect to find me stopping in on my next visit. Thank You Three Sisters for bringing your vision to my hometown community. Family owned and operated businesses like yours are definitely something to be proud of!
– Jennifer, Rosemount, MN