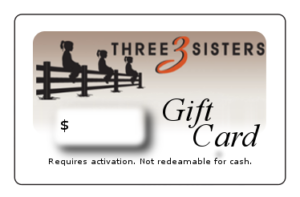 Buying gift cards for your friends and family is the perfect holiday gift.  They will enjoy it twice–opening it and coming in and spending it on whatever their hearts desire!
Going on December 7th through December 17th, 2015:
What are you going to do with the extra gift card, do you get it or do they?  Make sure to tell us in the "Order Notes" if you have special instructions on shipping or if you want us to add "To:" and "From" on the gift card before we send it out.
Limit one free gift card per purchase.